10 Cultural Tips You Need to Be Aware of Before Traveling to India
---
---
There are some traditions that have not gotten lost in time and are still respected. Every country and culture is different from one another, and India is a great example of this. People behave, eat, and even dress differently. They have their own traditions and customs, and as tourists, these need to be honored. And this is exactly what we'd like to bring forth in this article.
1. You must not touch books or instruments with your feet.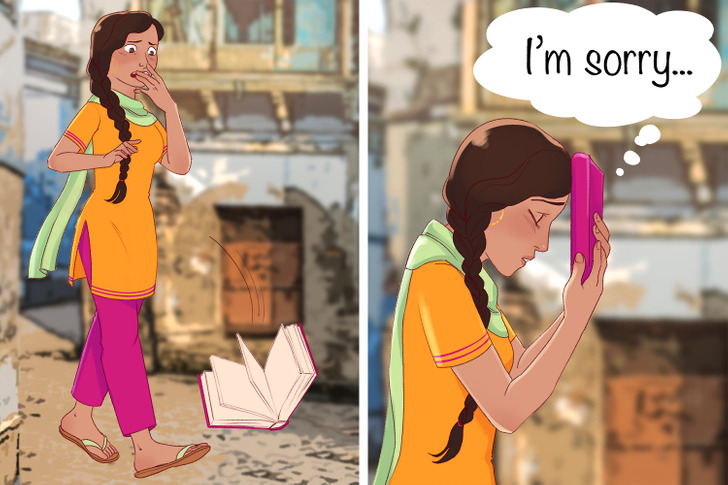 In India, children are taught from a young age that books are knowledge. They even have a Goddess of Learning, Saraswati. Therefore, touching books with one's feet or even kicking a school bag full of notebooks or books is considered disrespectful.
Any instrument that is used to develop one's knowledge is also considered very important and must not be touched by the feet. Even pens and pencils are important, according to Indian culture, and must be respected as such.
2. Don't be afraid to explore Indian street food.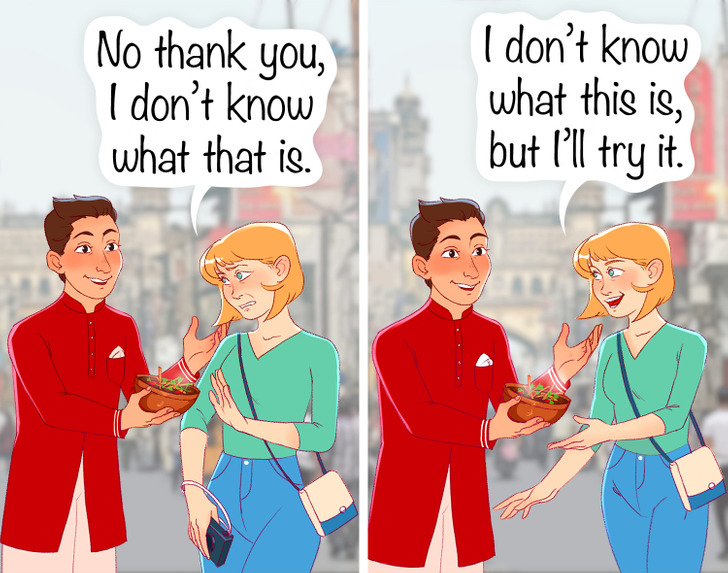 Exploring foreign cuisine is generally very important when visiting other countries, and sometimes the best food around is the kind made at that small corner vendor. And Indian food is no exception, as it's one of the richest cuisines out there. It's a must-try for sure. Just watch out for that extra-spicy food!
As with any street food experience, you must be careful. Seek fresh food, avoid milk products as they can sometimes be spoiled, avoid ice or water that was not heated well (definitely try to avoid tap water), and generally look forward to trying clean (and busy) vendors.
---
---