8 Things You Can Do to Detox Your Lungs Naturally
---
---
Pollution, bad habits, and the environment are the main reasons for lung problems. Approximately 65 million people suffer from chronic pulmonary disease. Still, it doesn't mean there is no way to keep this organ healthy. Lungs have a magical ability to repair themselves, but you'll need to put in some effort as well.
1. Have cleansing drinks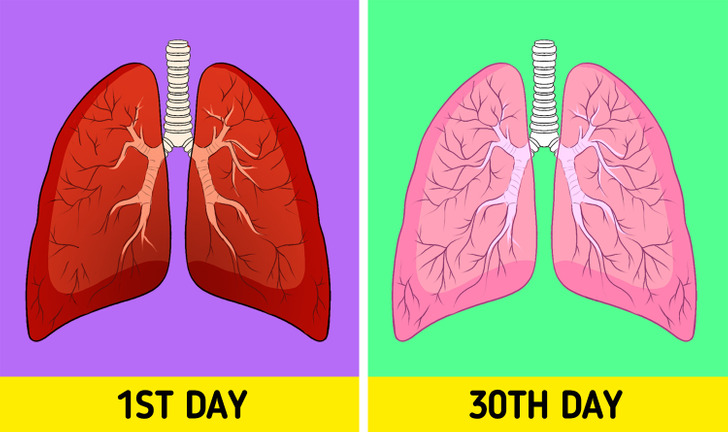 It's important to know that lung improvement begins somewhere between 2 weeks to 3 months. So after approximately one month, you should feel much healthier. In this case, there are some drinks that can help to reduce mucus and detox this organ:
Honey and hot water
Lemon water
Green tea
Carrot juice
Turmeric and ginger
Banana, spinach, and berry drinks
2. Use salty therapy
Salt therapy is breathing in air with tiny salt particles. It's called halotherapy and is an alternative treatment for lung problems like asthma, bronchitis, and cough. You can visit a special salty cave or buy a Himalayan salt lamp and use it at home.
---
---