Gwyneth Paltrow, the Academy Award-winning actress, has revealed during an interview that she risked being fired from the 2015 movie Mortdecai due to excessive laughing. Paltrow played the role of Johanna Mortdecai, the wife of Charlie Mortdecai, played by Johnny Depp. During a kissing scene, Paltrow almost gagged after kissing Depp's character due to his mustache, and it took almost 15 takes before the scene was wrapped up.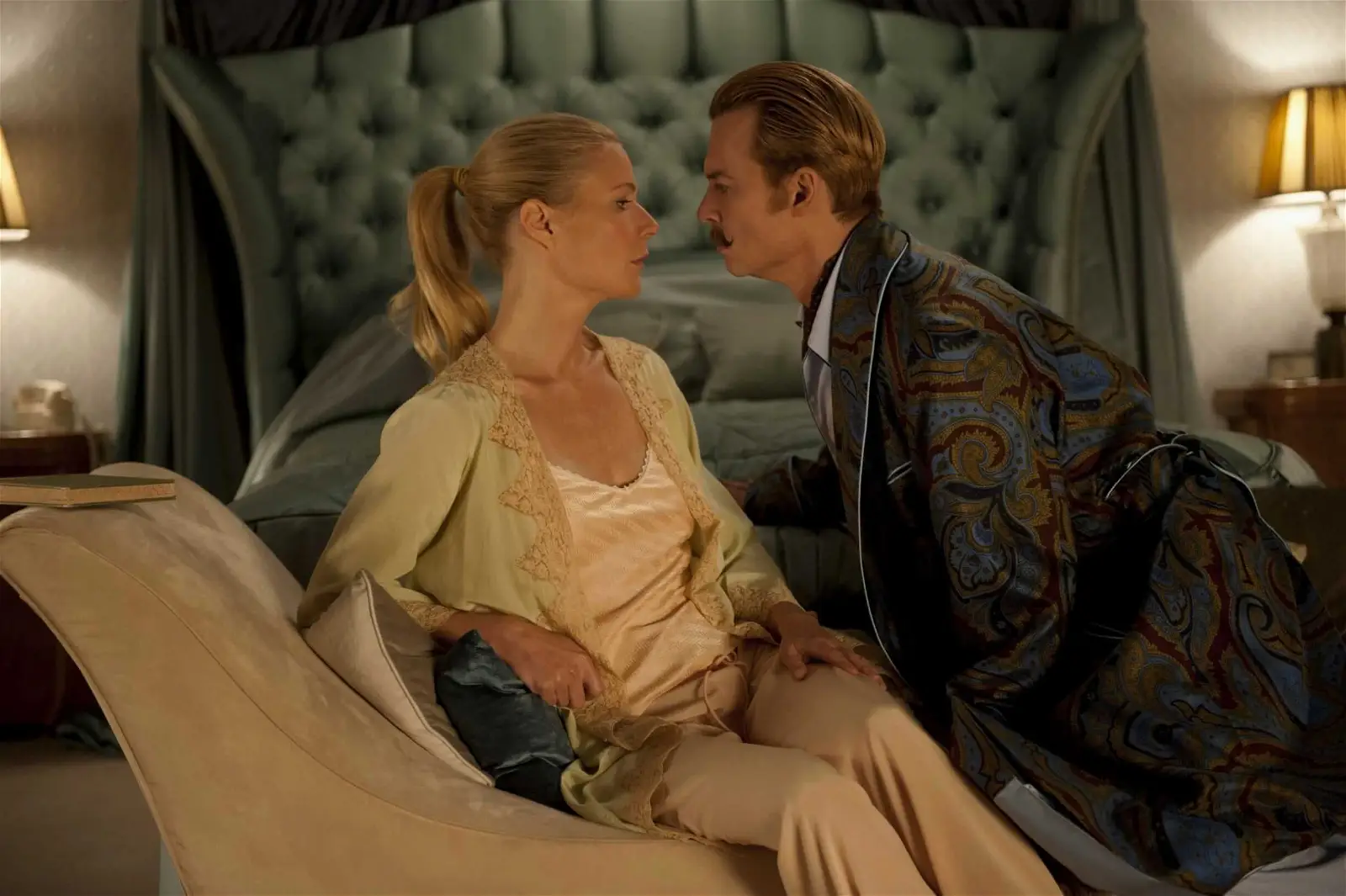 The $47 million movie Mortdecai, which was adapted from a novel series, faced a lot of turbulence before becoming a major box office flop. The film was directed by David Koepp and featured Gwyneth Paltrow and Johnny Depp in lead roles. Paltrow expressed how she struggled to kiss Depp and his crazy mustache during a scene, and she laughed so much that she was afraid she would get fired from the film.
In the movie, Paltrow's character does not like the mustache of her husband, and during the scene, she tries to work it out by making out with him. However, the mustache makes her gag, and Depp's character has an automatic gag reflex, which means if someone gags, he gags too. Paltrow confessed that she ruined around 15 takes, which was initially funny, but the crew eventually became irritated and hopeless. She even dug her nails into her skin to control her laughter towards the end of the scene.
However, Paltrow's retakes had nothing to do with the failure of the movie. Mortdecai was based on Lord Charlie Mortdecai, an "art dealer" and swindler who gets accosted by a gangster, Fang Jock, who becomes one of his victims. The movie was a major box office flop and was pulled from 2,395 theaters, making it the 10th biggest theater drop in history at that time.
Although Paltrow's retakes were not the reason behind the film's failure, critics and audiences were disappointed with the movie's quality. The Daily Telegraph called Mortdecai Johnny Depp's "worst film ever," and Rotten Tomatoes described it as "aggressively strange and willfully unfunny." The misguided movie was considered a "frightfully low note in Johnny Depp's post-Pirates filmography."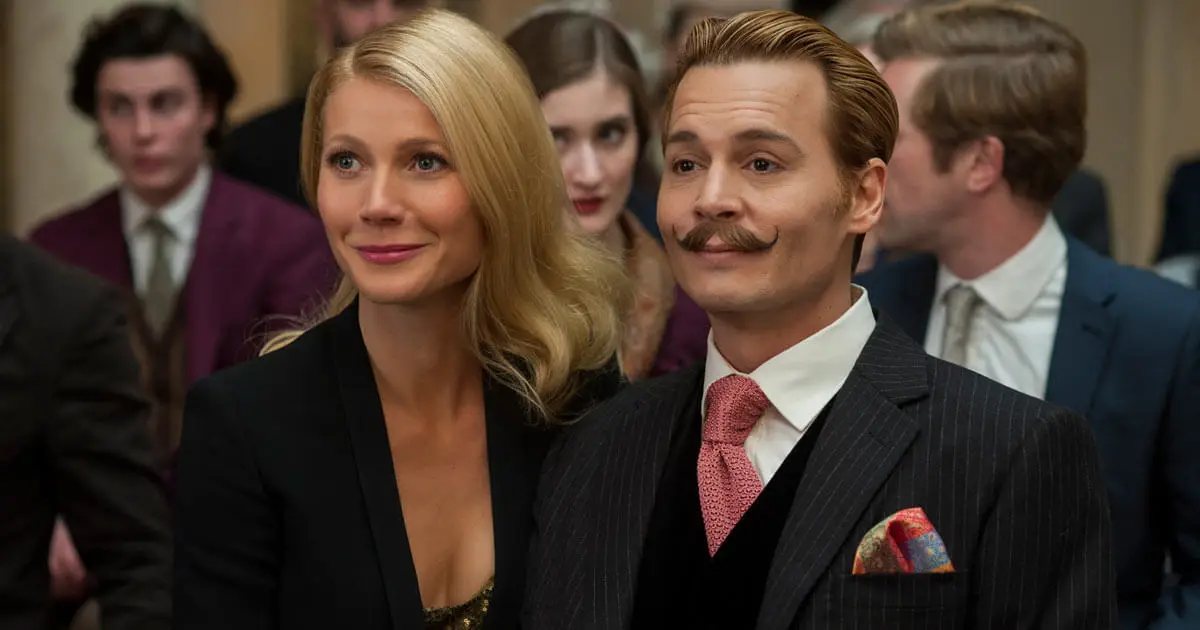 Mortdecai was Johnny Depp's fifth consecutive opening weekend bomb, following the failures of Transcendence and The Lone Ranger. However, Depp has made it clear that he does not care about how well his movies perform at the box office.
Mortdecai's failure did not bother Depp much, but his personal life turned upside down after his marriage to Amber Heard. Heard accused Depp of domestic violence, which cost him his reputation and career. However, Mortdecai can still be rented or purchased on Apple TV.
In conclusion, Gwyneth Paltrow's excessive laughing during a kissing scene with Johnny Depp's character's mustache in Mortdecai almost got her fired from the film. Although her retakes had nothing to do with the movie's failure, Mortdecai was considered a major box office flop and was criticized by critics and audiences alike. Johnny Depp's career also took a hit after allegations of domestic violence by Amber Heard.